Complete Rankings List for The Hardcore Powerlifting Federation
This List Is a Compilation of Every Athlete's Best Lifts From Every Show Hardcore Powerlifting.com Has Produced from 2006 Through the Present Day.
2006 Olympia Expo, 2007 Olympia Expo, 2007 Europa Super Show Dallas, 2009 Ronnie Coleman Classic Expo, 2010 Ronnie Coleman Classic Expo, 2011 Ronnie Coleman Classic Expo, 2012 Ronnie Coleman Classic Expo, 2012 Emerald Cup Expo and The 2012 Kings of the Bench VIII in Las Vegas (held in conjunction with The 100% RAW Powerlifting Federation's amateur, drug tested world championship.)
THE HARDCORE POWERLIFTING FEDERATION
Official Website: www.HardcorePowerlifting.com
Official YouTube Page: www.YouTube.com/SeanHCPL
Official Facebook Page: www.Facebook.com/SeanKatterle
On Twitter @ HardcorePower
Office Phone Number (Voicemail): 1.503.221.2238
Office Email: SeanZilla@HardcorePowerlifting.com
Official Federation BLOG: www.IronManMagazine.com/Blog/HardcorePowerlifting
Same Day Weigh-Ins
Benchpress Super Shirts Are NOT Allowed
Powerlifting Super Suits Are NOT Allowed
Wrist and Knee Wraps Are Legal
Powerlifting Belts Are Legal
Chalk and Talc Powder Are Legal
The Hardcore Powerlifting Federation Does Not Conduct Any Form of Drug Testing
The Competition Benchpress
"Start", "Press" and "Rack" Commands
The Bencher Must Begin With Their Arms Fully Locked Out (no soft hand offs)
The Bar Must Come To A Complete Stop On The Athlete's Chest
The Bencher Must Finish With Their Arms Fully Locked Out
150.9 Pounds & Under Body Weight Division
# 1 Adam Zehr (USA) 340 Pound Benchpress @ 139 Pounds Body Weight (2007, Dallas, TX)
# 2 Jeremy Scruggs (USA) 275 Pound Benchpress @ 132 Pounds Body Weight (2012, Dallas, TX)
# 3 Kara Anderson Edalgo (USA) (Woman) 160 Pound Benchpress @ 148.8 Pounds Body Weight (Dallas, TX)
151 – 175.9 Pounds Body Weight Division
# 1 Joe Mazza (USA) 450 Pound Benchpress @ 175.2 Pounds Body Weight (2010, Dallas, TX)
# 2 Joe Mazza (USA) 445 Pound Benchpress @ 173 Pounds Body Weight (2007, Las Vegas, NV)
# 3 Claude "The Phenom" Bouyer (USA) 440 Pound Benchpress @ 173.6 Pounds Body Weight (2011, Dallas, TX)
# 4 "Unreal Phil" Brewer (USA) 440 Pound Benchpress @ 174.6 Pounds Body Weight (2011, Dallas, TX)
# 5 Ray Hickman (USA) 435 Pound Benchpress @ 167 Pounds Body Weight (2007, Las Vegas, NV)
# 6 Jamie McDougal (USA) 435 Pound Benchpress @ 174.6 Pounds Body Weight (2011, Dallas, TX)
# 7 Joe "The Benching Machine" Luther (USA) 425 Pound Benchpress @ 161 Pounds Body Weight (2007, Las Vegas, NV)
# 8 Joe "The Benching Machine" Luther (USA) 420 Pound Benchpress @ 165 Pounds Body Weight (2006, Las Vegas, NV)
# 9 Joe Mazza (USA) 420 Pound Benchpress @ 165 Pounds Body Weight (2006, Las Vegas, NV)
# 10 Jamie McDougal (USA) 420 Pound Bench @ 175.6 Pounds Body Weight (2009, Dallas, TX)
# 11 Jamie McDougal (USA) 420 Pound Benchpress @ 175.8 Pounds Body Weight (2010, Dallas, TX)
# 12 Chase Martin (USA) 400 Pound Benchpress @ 170 Pounds Body Weight (2007, Las Vegas, NV)
# 13 Justin Turney (USA) 385 Pounds Benchpress @ 172.5 Pounds Body Weight (2011, Dallas, TX)
# 14 Chase Martin (USA) 380 Pound Benchpress @ 174 Pounds Body Weight (2007, Dallas, TX)
# 15 David Mendoza (USA) 385 Pound Benchpress @ 175 Pounds Body Weight (2012, Dallas, TX)
# 16 Eddie Webber (USA) 350 Pound Benchpress @ 167 Pounds Body Weight (2010, Dallas, TX)
# 17 Kris Chitty (USA) 320 Pound Benchpress @ 171 Pounds Body Weight (2009, Dallas, TX)
# 18 Vashon "V Man" Perryman (USA) 315 Pound Benchpress @ 169 Pounds Body Weight (2012, Seattle, WA)
# 19 Adam Yezer (USA) 310 Pound Benchpress @ 174 Pounds Body Weight (2009, Dallas, TX)
# 20 Richard Rocco (USA) 305 Pound Benchpress @ 175 Pounds Body Weight (2012, Seattle, WA)
# 21 Carlos Huerta (USA) 300 Pound Benchpress @ 163 Pounds Body Weight (2010, Dallas, TX)
# 22 Jeff Phillips (USA) 290 Pound Benchpress @ 159.8 Pounds Body Weight (2009, Dallas, TX)
# 23 James Hinson Jr. (USA) 290 Pound Benchpress @ 169 Pounds Body Weight (2009, Dallas, TX)
# 24 Thomas Phillips (USA) 290 Pound Benchpress @ 174.6 Pounds Body Weight (2009, Dallas, TX)
# 25 Eric Talmant (USA) 260 Pound Benchpress @ 170.6 Pounds Body Weight (2009, Dallas, TX)
176 – 200.9 Pounds Body Weight Division
# 1 Stefan Oesterle (Germany) 470 Pound Benchpress @ 197.8 Pounds Body Weight (2010, Dallas, TX)
# 2 Andres Valleza (USA) 385 Pound Benchpress @ 176.8 Pounds Body Weight (2012, Seattle, WA)
# 3 Kristy Scott (USA) (Woman) 275 Pound Benchpress @ 199.8 Pounds Body Weight (2012, Seattle, WA)
201 – 225.9 Pounds Body Weight Division
# 1 Adrian "Alpha" Larsen (USA) 535 Pound Benchpress @ 220.7 Pounds Body Weight (2012, Las Vegas, NV)
# 2 Michael Green (USA) 530 Pound Benchpress @ 225 Pounds Body Weight (2007, Dallas, TX)
# 3 Garrett "Gunz" Griffin (USA) 520 Pound Benchpress @ 215.7 Pounds Body Weight (2012, Las Vegas, NV)
# 4 Jesse Kellum (USA) 520 Pound Bench @ 218 Pounds Body Weight (2009, Dallas, TX)
# 5 Rene Imesch (Switzerland) 520 Pound Benchpress @ 218 Pounds Body Weight (2009, Dallas, TX)
# 6 Garrett "Gunz" Griffin (USA) 500 Pound Benchpress @ 208 Pounds Body Weight (2012, Dallas, TX)
# 7 Dennis "Heavy D" Cieri (USA) 500 Pound Benchpress @ 208.5 Pounds Body Weight (2012, Las Vegas, NV)
# 8 Eric "Big Ezy" Downey (USA) 490 Pound Benchpress @ 224 Pounds Body Weight (2009, Dallas, TX)
# 9 John Horwath (USA) 485 Pound Benchpress @ 215 Pounds Body Weight (2012, Seattle, WA)
# 10 Geoff Butia (USA) 485 Pound Benchpress @ 223 Pounds Body Weight (2007, Dallas, TX)
# 11 Jared Cassidy (USA) 480 Pound Benchpress @ 225 Pounds Body Weight (2012, Seattle, WA)
# 12 Brandon "C4″ Cass (USA) 455 Pound Benchpress @ 218 Pounds Body Weight (2007, Dallas, TX)
# 13 Jorge Morfin (USA) 425 Pound Benchpress @ 220.8 Pounds Body Weight (2012, Seattle, WA)
# 14 Cardell Oliver (USA) 405 Pound Benchpress @ 215.8 Pounds Body Weight (2011, Dallas, TX)
# 15 Brandon "C4″ Cass (USA) 400 Pound Bench @ 222 Pounds Body Weight (2009, Dallas, TX)
# 16 Cardell Oliver (USA) 380 Pound Benchpress @ 215 Pounds Body Weight (2010, Dallas, TX)
# 17 Terry Tucker (USA) 380 Pound Bench @ 217.8 Pounds Body Weight (2009, Dallas, TX)
# 18 DaMon Mayers (USA) 375 Pound Benchpress @ 214 Pounds Body Weight (2010, Dallas, TX)
# 19 Ben Patel (USA) 280 Pound Bench @ 211.2 Pounds Body Weight (2009, Dallas, TX)
226 – 250.1 Pounds Body Weight
# 1 Jeremy Hoornstra (USA) 615 Pound Benchpress @ 240 Pounds Body Weight (2006, Las Vegas, NV)
# 2 Rock Lewis (USA) 580 Pound Benchpress @ 244 Pounds Body Weight (2007, Dallas, TX)
# 3 Rock Lewis (USA) 580 Pound Benchpress @ 235 Pounds Body Weight (2007, Las Vegas, NV)
# 4 Scott Smith (USA) 535 Pound Benchpress @ 250.4 Pounds Body Weight (2010, Dallas, TX)
# 5 Jared Cassidy (USA) 525 Pound Benchpress @ 238 Pounds Body Weight (2010, Dallas, TX)
# 6 Chip "Big Hoot" Edalgo (USA) 520 Pound Benchpress @ 245.5 Pounds Body Weight (2009, Dallas, TX)
# 7 Nathan Lane (USA) 515 Pound Benchpress @ 243 Pounds Body Weight (2012, Seattle, WA)
# 8 Matt Kroczaleski (USA) 505 Pound Benchpress @ 247 Pounds Body Weight (2006, Las Vegas, NV)
# 9 Chip "Big Hoot" Edalgo (USA) 500 Pound Benchpress @ 239.6 Pounds Body Weight (2011, Dallas, TX)
# 10 Chip "Big Hoot" Edalgo (USA) 500 Pound Benchpress @ 242 Pounds Body Weight (2010, Dallas, TX)
# 11 Toby Allen Davis (USA) 500 Pound Benchpress @ 242.6 Pounds Body Weight (2011, Dallas, TX)
# 12 Cory Dexter (USA) 500 Pound Benchpress @ 243 Pounds Body Weight (2012, Las Vegas, NV)
# 13 Chip "Big Hoot" Edalgo (USA) 500 Pound Benchpress @ 250 Pounds Body Weight (2007, Las Vegas, NV)
# 14 Anthony Cooper (USA) 490 Pound Benchpress @ 245 Pounds Body Weight (2007, Dallas, TX)
# 15 Sean DeMarinis (USA) 480 Pound Benchpress @ 236 Pounds Body Weight (2012, Seattle, WA)
# 16 Chip "Big Hoot" Edalgo (USA) 475 Pound Benchpress @ 243 Pounds Body Weight (2012, Seattle, WA)
# 17 Shae Jones (USA) 450 Pound Bench @ 237.6 Pounds Body Weight (2009, Dallas, TX)
# 18 Ed Brown Jr. (USA) 450 Pound Benchpress @ 243.8 Pounds Body Weight (2011, Dallas, TX)
# 19 "Dirty Don" Goldsworthy (USA) 450 Pound Benchpress @ 244 Pounds Body Weight (2012, Seattle, WA)
# 20 Levi "The Magical Liger" Van Dyke (USA) 450 Pounds @ 248 Pounds Body Weight (2006, Dallas, TX)
# 21 Ricky Lee Durham (USA) 360 Pound Benchpress @ 229 Pounds Body Weight (2010, Dallas, TX)
250.1 – 275 Pound Body Weight Division
# 1 Russell Kitani (USA) 550 Pound Benchpress @ 264 Pounds Body Weight (2007, Dallas, TX)
# 2 Scott Smith (USA) 550 Pound Bench @ 268.2 Pounds Body Weight (2009, Dallas, TX)
# 3 Brad Johnson (USA) 550 Pound Benchpress @ 255 Pounds Body Weight (2010, Dallas, TX)
# 4 AJ Schroeder (USA) 550 Pound Benchpress @ 264 Pounds Body Weight (2010, Dallas, TX)
# 5 Collin Rhodes (USA) 540 Pound Benchpress @ 265 Pounds Body Weight (2009, Dallas, TX)
# 6 Chip "Big Hoot" Edalgo (USA) 535 Pound Benchpress @ 252 Pounds Body Weight (2007, Dallas, TX)
# 7 Jerame Linnell (USA) 535 Pound Benchpress @ 260 Pounds Body Weight (2012, Seattle, WA)
# 8 Dustin Gibbins (USA) 500 Pound Benchpress @ 262 Pounds Body Weight (2007, Dallas, TX)
# 9 Joe Westman (USA) 500 Pound Benchpress @ 272 Pounds Body Weight (2012, Dallas, TX)
276 & Over Body Weight Division
# 1 Eric "Vanilla Gorilla" Spoto (USA) 700 Pound Benchpress @ 321.5 Pounds Body Weight (2012, Las Vegas, NV)
# 2 "Big Al" Davis (USA) 635 Pound Benchpress @ 296 Pounds Body Weight (2010, Dallas, TX)
# 3 Robert "Big Wilk" Wilkerson 630 Pound Benchpress @ 440 Pounds Body Weight (2012, Dallas, TX)
# 4 "Benchpress" Brian Siders (USA) 625 Pounds @ 337 Pounds Body weight (2006, Las Vegas, NV)
# 5 Nick "Hoosier Daddy" Winters (USA) 625 Pounds @ 355 Pounds Body Weight (2006, Las Vegas, NV)
# 6 "Big Al" Davis (USA) 620 Pound Benchpress @ 307.1 Pounds Body Weight (2012, Las Vegas, NV)
# 7 "Big Al" Davis (USA) 605 Pound Benchpress @ 280 Pounds Body Weight (2007, Las Vegas, NV)
# 8 "Big Al" Davis (USA) 605 Pound Benchpress @ 291 Pounds Body Weight (2007, Dallas, TX)
# 9 "Benchpress Brian" Siders (USA) 605 Pound Benchpress @ 340 Pounds Body Weight (2011, Dallas, TX)
# 10 Robert "Big Wilk" Wilkerson (USA) 605 Pound Benchpress @ 450 Pounds Body Weight (2011, Dallas, TX)
# 11 "Big Al" Davis (USA) 600 Pound Benchpress @ 308 Pounds Body Weight (2012, Dallas, TX)
# 12 Pedro Mejias (USA) 600 Pound Benchpress @ 431 Pounds Body Weight (2012, Las Vegas, NV)
# 13 Ben Graves (USA) 580 Pound Benchpress @ 279 Pounds Body Weight (2007, Dallas, TX)
# 14 Collin Rhodes (USA) 575 Pound Benchpress @ 295.6 Pounds Body Weight (2010, Dallas, TX)
# 15 "Big Al" Davis (USA) 560 Pound Benchpress @ 282 Pounds Body Weight (2009, Dallas, TX)
# 16 Holger Kuttroff (Germany) 550 Pound Benchpress @ 300 Pounds Body Weight (2007, Las Vegas, NV)
# 17 Holger Kuttroff (Germany) 550 Pound Benchpress @ 305 Pounds Body Weight (2010, Dallas, TX)
# 18 Randall "Big Roh" Harris (USA) 550 Pound Benchpress @ 354 Pounds Body Weight (2011, Dallas, TX)
# 19 Dave Marchant (USA) 550 Pound Benchpress @ 370 Pounds Body Weight (2007, Dallas, TX)
# 20 Randall "Big Roh" Harris (USA) 530 Pound Benchpress @ 360 Pounds Body Weight (2012, Dallas, TX)
# 21 Randall "Big Roh" Harris (USA) 520 Pound Benchpress @ 341.8 Pounds Body Weight (2009, Dallas, TX)
# 22 Joe "Jonan" Hnizdo (USA) 510 Pound Benchpress @ 328.8 Pounds Body Weight (2012, Las Vegas, NV)
# 23 Stefan Solvi Petrusson (Iceland) 500 Pound Benchpress @ 360 Pounds Body Weight (2011, Dallas, TX)
# 24 Brad Tripp (USA) 485 Pound Benchpress @ 325 Pounds Body Weight (2007, Dallas, TX)
# 25 Jonathan Vick (USA) 460 Pound Benchpress @ 370.8 Pounds Body Weight (2009, Dallas, TX)
# 26 Hugo Fernandez (USA) 450 Pound Benchpress @ 306.4 Pounds Body Weight (2012, Dallas, TX)
# 27 James Searcy (USA) 430 Pound Benchpress @ 350 Pounds Body Weight (2007, Dallas, TX)
# 28 Ryan Bracewell (USA) 425 Pound Benchpress @ 292 Pounds Body Weight (2011, Dallas, TX)
# 29 Tino Czeranowski (Germany) 415 Pound Benchpress @ 289.2 Pounds Body Weight (2010, Dallas, TX)
The Official Sponsors of The Hardcore Powerlifting Federation

This t-shirt design, featuring Brian Siders, is available in black & white from www.BOADApparel.com
Buy this shirt and get a BOAD logo t-shirt for FREE ! No discount code needed. Order today.

www.SportsNutritionCenter.com
Over 100 nutritional supplement brands to choose from.
Use code SNC60 and get FREE shipping to anywhere within the continental U.S. on all orders over $60 (offer good through August 31st, 2013.)

www.PrimoChalk.com
The official weight lifting chalk of The Hardcore Powerlifting Federation.
Use code SQUAT13 and get 40% off your next order! This offer is good through August 31st, 2013.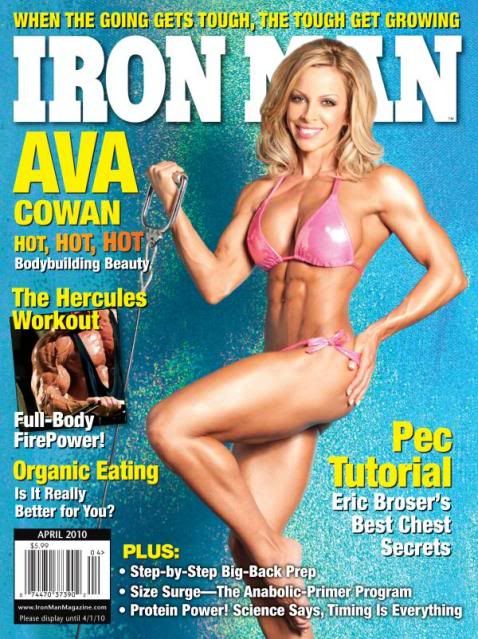 www.IronManMagazine.com

www.PlanetMuscle.com