Angle Two
Brandon "C4″ Cass is sponsored by MHP – Maximum Human Performance (MHPStrong.com) and he's currently being coached by Josh Bryant (JoshStrength.com) Cass is a regular competitor and winner in The Hardcore Powerlifting Federation and he plans on continuing his winning ways at the 2012 MHP's Clash of the Titans V. Brandon's personal training business website is www.CassStrength.com
Cass's 838.8 @ 217 was performed this weekend at the USPA's Central Falls Classic. This lift is the biggest, raw, conventional deadlift in history for the 220 pound weight class. It also beats Jim Cash's all time, 220 class, (suited) conventional deadlift record of 837 pounds and both Cash and Cass' lifts were performed under very similar circumstances as the USPA and USPF are near mirror images of each other in regards to officiating and standards of performance and, while Cash did wear a suit, it was a mid 1980s, single ply, polyester one.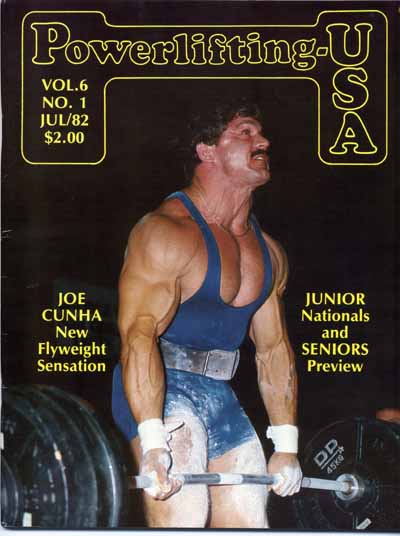 Texas Powerlifting Legend, Jim Cash
We got a report that a European or Russian lifter may have officially pulled more than 838, conventional and in the 220 pound division, but we've yet to see any video of this claimed feat of strength. If anyone does have video of a conventional 839+@220 deadlift, then please post it on YouTube and email the link to Seanzilla@HardcorePowerlifting.com In any case, Cass' lift from this weekend was done without the artificial boost of a deadlifting suit.